Geophysics major Vanessa Herrera completed two research internships this summer.
The first was a four-week field experience in Santa Fe, New Mexico where she conducted geophysical surveys of the San Marcos Pueblo archaeological site and Valles Caldera. Using modern field equipment and the latest computer processing and interpretation tools to analyze active and passive seismic data, she investigated subsurface characteristics.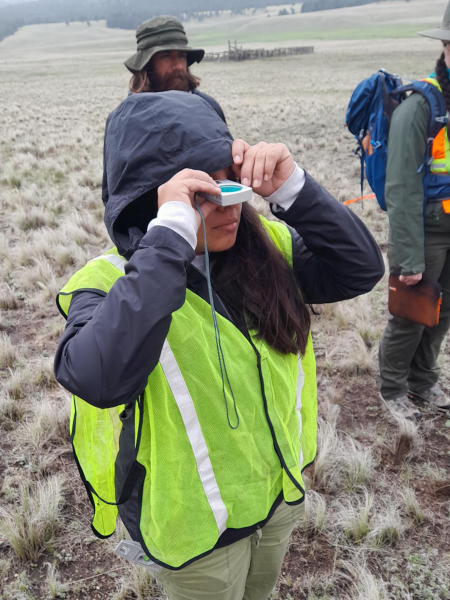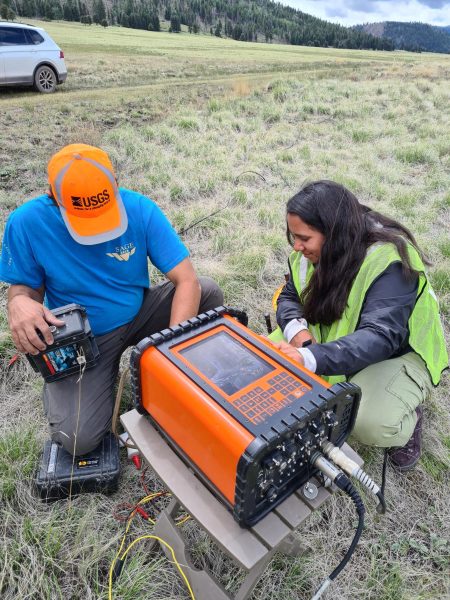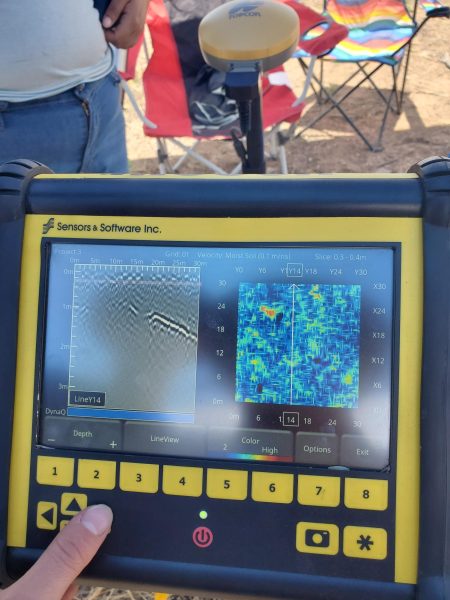 At the conclusion of the internship, she presented her findings to academic and industry representatives. She was awarded the American Geophysical Union Scholar Award which will fund her to travel and present additional analyses at the AGU conference in Chicago this fall.
"It was an incredibly enriching experience where I not only gained a breadth of knowledge on geophysical field acquisition, processing, and interpretation, but I also made important connections with industry professionals and created lifelong friendships," Herrera wrote.
Herrera also completed a remote internship with the Southern California Earthquake Center in collaboration with colleagues from UCLA and UC Davis.
For this project, she combined surface rupture databases to figure out which important parameters of strike-slip earthquakes predict how ruptures propagate in geometrically complex zones. In particular, she focused on the angle and length of bend ruptures and will present these findings at another conference in Palm Springs.