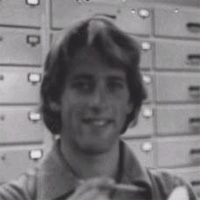 Kevin L. Robinson M.S.
San Diego State University
Dept. of Geological Sciences
Wednesday, February 20th at 1pm
CSL 422
Abstract
From oral traditions hundreds of years old to the stories gleaned with high-tech 21st century methods there are fascinating tales to tell about science discovery in the Pacific Northwest.  It's a familiar scientific narrative, where ideas and observations lead to predictions which guide the search for evidence.  It's a story of human history and a story written in layers of sand and mud.       
Just a few decades ago, large earthquakes were not thought to occur here.  There was a noticeable lack of seismicity and no deep sea trench. A big debate ensued.  Was the Juan de Fuca plate subducting? And if so, was it going down aseismically or was it the worse-case scenario of a locked fault building strain toward a great earthquake?
Thirty-five years later the evidence is in, and it makes us accept the reality of a great Cascadia quake.  So we wait, watch, and prepare as we can, not knowing how long it will be.  An 8.3 (partial-rip) might be overdue.  A magnitude 9 (full-rip) could force a tsunami to 20 meters.  The safe zone in Seaside Oregon is ~80 feet above sea level.  It is completely overwhelming and rather scary to contemplate all that will happen on the day that the megathrust snaps.  
Bio
Kevin Robinson is an alumni of the SDSU Department of Geological Sciences.  He studied the geochronology of basement terranes in southern Mexico with Gordon Gastil for his masters thesis.  Other research related to the tectonics of Western North America includes mapping the pre-San Andreas  structural development of the Orocopia Mountains and Diligencia Basin.   He has been teaching introductory geology and a variety of other courses at SDSU since 1995 following several years working in environmental assessment.   He is currently collaborating with the Department of Journalism and Media Studies to develop curriculum based on the Next Generation Science Standards that is geared toward science communication and cross-disciplinary understanding .  He is the proud father a one perfect daughter.