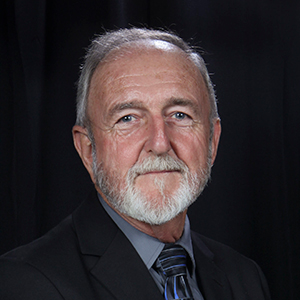 Robert Hawk, M.Sc.
Pronouns: Rob
Lecturer
Department of Earth and Environmental Sciences

College of Sciences
San Diego
Email

Phone

Office Hours

By Appointment


Location

GMCS 224
5500 Campanile Dr
San Diego, CA 92182

Mail Code

1020

Fax

619-594-4377

Links

Accounts
Areas of Expertise
California licenses: Professional Geologist, Professional Civil Engineer, Registered Geotechnical Engineer, Certified Engineering Geologist, & Certified Hydrogeologist.
Student Opportunities
Bio
Mr. Hawk has over 40 years of geotechnical experience in Southern California. Rob specializes in geotechnical analyses and design for slope stabilization, earth retention systems, coastal projects, and forensic evaluation of failed structures. Mr. Hawk retired from local government with years of experience in construction and development permits, capital improvement projects, and implementation of the California Environmental Quality Act (CEQA) for coastal and hillside projects. He worked post-retirement with the City of San Diego on special projects, and teaches a graduate course in Engineering Geology at San Diego State University. He continues to consult with various firms in coastal engineering and geology, forensic geology/geotechnical engineering, as well as land development.