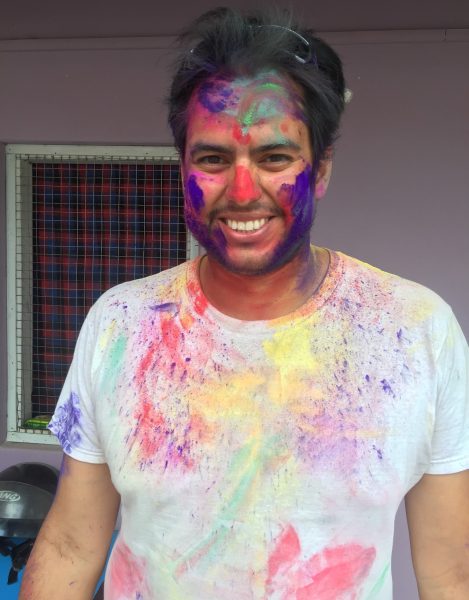 Dr. Rafael Almeida has worked all over the world to identify fault lines, a crucial first step toward mitigating economic and environmental damage from seismic activity. He is currently leading a project in Ecuador to uncover faults hidden by volcanic deposits and river erosion near the cities of Quito and Ibarra.
Originally from Venezuela, Dr. Almeida has conducted research on the San Andreas fault, the western US, in Singapore and the Himalayas but is especially excited to return to the West Coast to resume previous work examining how the western United States has stretched geologically over time.
Dr. Almeida particularly appreciates that geological processes are the same over time and space, but local complications of these processes need a great deal of problem-solving.
He is a staunch opponent of parachute science and instead prioritizes establishing true partnerships with local scientists and agencies to prevent negative impacts from earthquakes.
At San Diego State University, he has also enjoyed leading field trips to the Grand Canyon and Rainbow Basin as part of his Structural Geology class and getting more students, especially those from underserved and non-traditional backgrounds, outdoors.
Casting a wider net is a critical part of recruiting the current and future generations of earth scientists that will be the ones to solve pressing societal issues such as the responsible exploration and extraction of the resources required for our energy transition, climate change, mitigation of natural hazards and more.