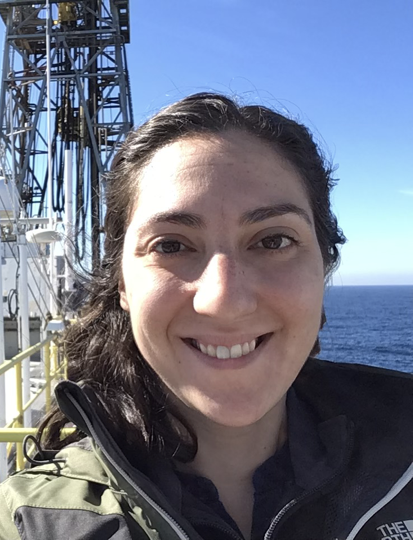 Dr. Samantha Bova is a paleoceanographer and paleoclimatologist, meaning she researches how the earth's climate has changed over time.
Her work has been helping to solve a big mystery in climate science about why models of climate change in the past 12,000 years have not always lined up with available temperature data. Earlier this year, she published a paper in Nature concluding that the datasets against which climate models have been measured mostly recorded summer temperatures rather than average yearly temperatures.
Some of these temperature measurements are based on the abundance of different species of zooplankton in multiple-kilometer-long cores from the ocean floor. Depending on whether waters were cooler or warmer, fossils of plankton species had different ratios of magnesium and calcium in their shells.
Dr. Bova attributes her interest in geology and climate to her childhood hobbies of digging for rocks and categorizing seashells and an amazing teacher in her high school geo-environmental class.
In her first semester at San Diego State, Dr. Bova is enjoying teaching a class on interdisciplinary climate change solutions and hopes to do more outreach with K-12 students about geology and climate change in the near future.