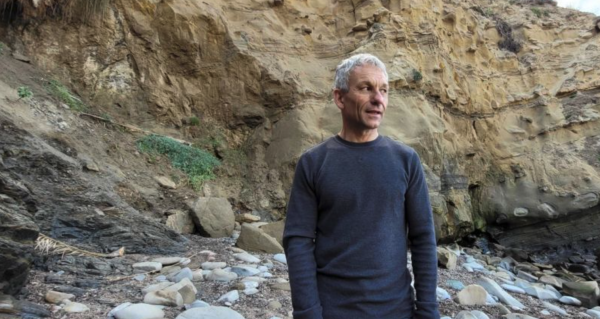 Geological Sciences professor Kim Bak Olsen was interviewed for a recent episode of National Geographic's When Sharks Attack titled "Chaos in California" about shark attacks in San Diego.
He provided an expert seismologist's opinion about whether or not seismic activity may have been a contributing factor to an unusual spike in attacks in 2009. Earthquakes in the ocean can cause the seafloor to move several meters, leading to the disruption and exposure of corals. Alterations in corals reverberate up the food chain to sharks, leading them to hunt for food in new areas, potentially closer to humans.
Despite some earthquakes over 7.0 in magnitude occurring across the Pacific Ocean in Indonesia and New Zealand in 2009, they did not explain the higher frequency of shark attacks in San Diego. Rather, the best explanation for why more sharks attacked humans in 2009 was exceptionally warm water temperatures, resulting from changes in El Niño weather patterns.
You can watch the episode on Disney+, YouTube or Amazon Instant Video now.
This is the fourth documentary film or TV show that Dr. Olsen has been featured in. Others include Forces of Nature, narrated by Kevin Bacon, National Geographic's 'LA's Future Quake' and Countdown to Catastrophe: Mega Quake about the forecasted quake in Seattle, Washington.