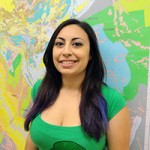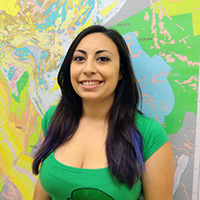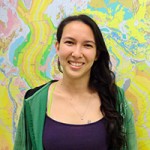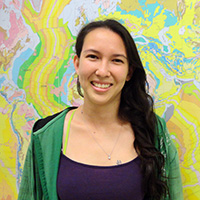 On To the Future (OTF) is a grass roots initiative of The Geological Society of America (GSA) to provide partial-funding for 125 diverse students to attend their first GSA Annual Meeting, this year in Denver, Colorado.
San Diego State Univerity's Bridget Borce and Shelby Matsuoka have been selected by the OTF initiative and will be representing our department as future professionals in the geoscience community this coming October.
Many GSA members describe their first GSA meeting as an exciting focal point in their professional development. It is the perfect situation for a student to gain exposure to the array of geoscience research and career options. GSA is also adding significant programs that facilitate effective mentoring relationships and networking opportunities. The personal connection accelerates the process of becoming an engaged and involved member of a scientific and professional community, and is an essential catalyst in transforming student into professional.
As society is becoming so very diverse, it is only fitting to be able to support this same opportunity to 125 diverse students.
However, this opportunity is truly grass roots led, with a supportive Executive, Council, GSA Foundation and Diversity Community leading the way, the Society calls for the whole GSA to support this initiative – support, donate, and participate!